Theia - Cloud & Desktop IDE
Theia is an extensible platform to develop full-fledged multi-language Cloud & Desktop IDE-like products with state-of-the-art web technologies.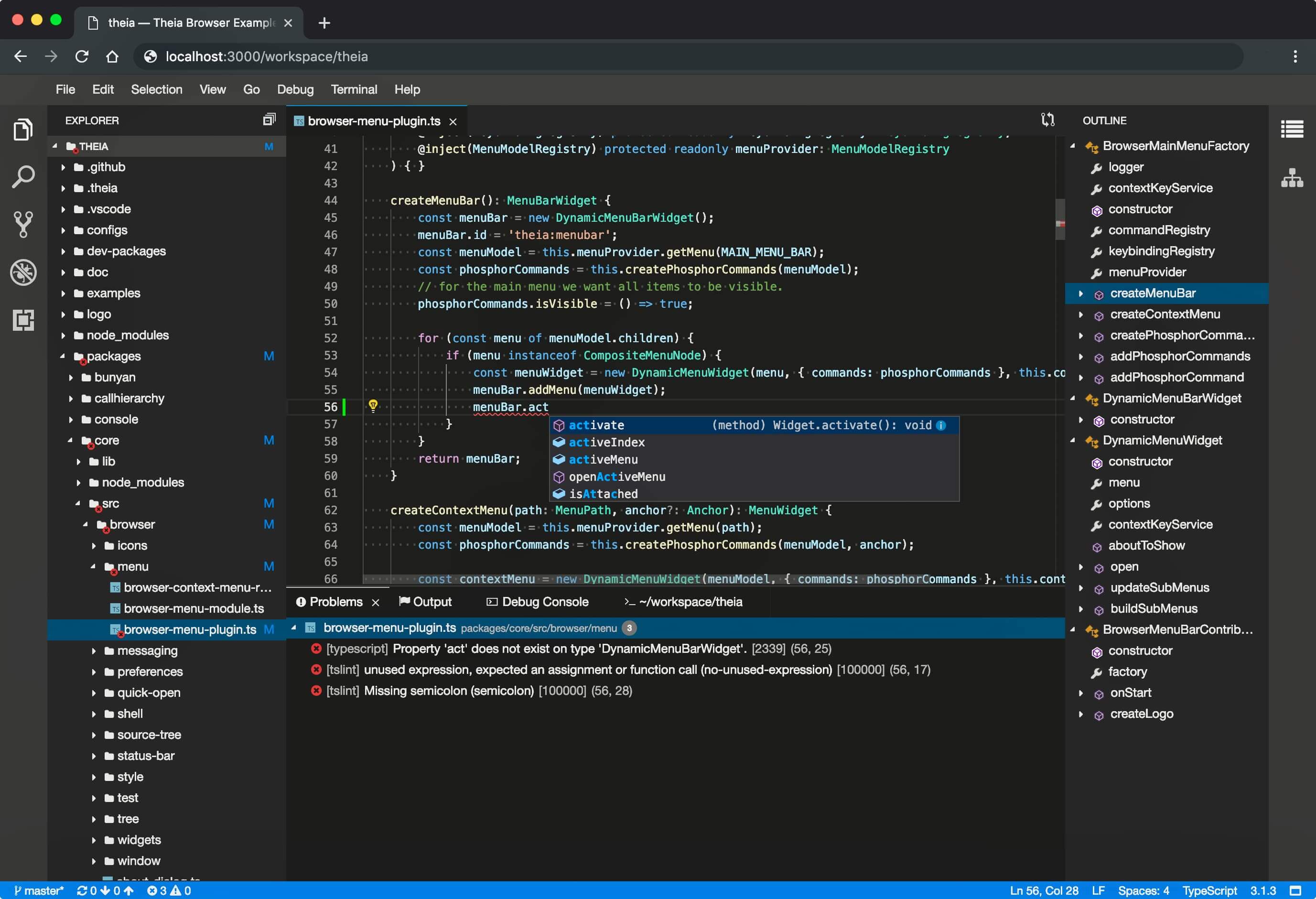 Scope
Establish a platform to build IDE-like products
Provide the end-user with a full-fledged multi-language IDE (not just a smart editor)
Support equally the paradigm of Cloud IDE and Desktop IDE
Provide support for multiple languages via the language and debug server protocols
Provide modern GUI with JavaScript UI libraries
Contributing
Read below to learn how to take part in improving Theia:
Feedback
Read below how to engage with Theia community:
Join the discussion on Discourse.
Ask a question, request a new feature and file a bug with GitHub issues.
Star the repository to show your support.
Follow Theia on Twitter.
License